Finding the right special occasion dress can sometimes be hard, but the Pisarro Nights sequin pattern sheath dress can make your decision a whole lot easier. This stunning and elegant piece is well made with a lot of personalities.
So when you are out there at your special event, whether it be a black-tie event, cocktail party, wedding, or any other formal get-together, you really do not have to do much to shine other than accessorize with earrings or necklace and a pair of shoes.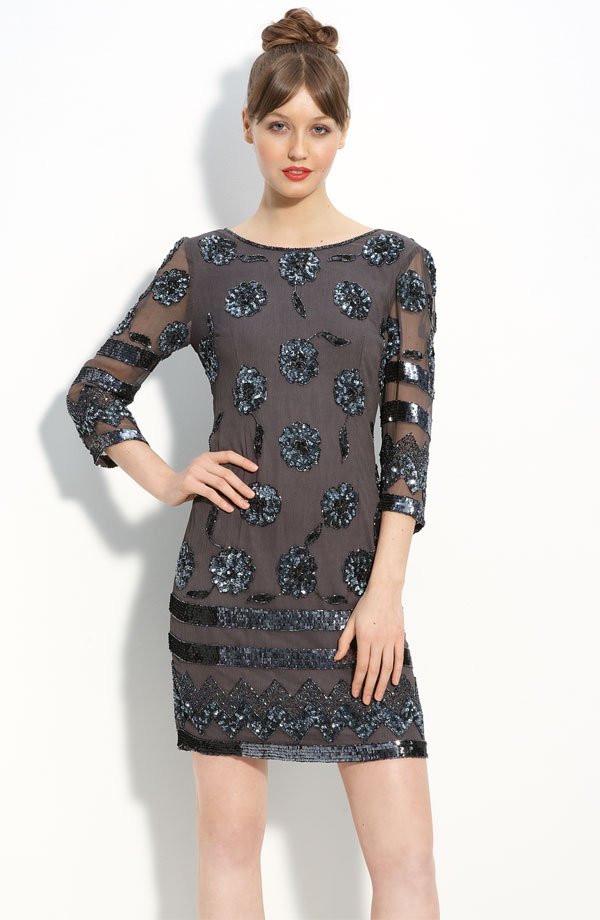 According to reviews, it is 5 stars rated and is described by many as simply a beautiful dress. In terms of design, there are sequined flowers and stripes that are spread throughout a scoop neck dress along with sheer three-quarter length sleeves.
Although the dress size chart indicates true to size, many customers have indicated that it can run small and suggest one or two sizes larger.
It is form-fitting in the bust waist and hips. In terms of size available, they are 2, 4, 6, 8, 10, 12, 14, and 16. See more features below.

Dress Details:
There is a scoop neck
The back zip is designed with hook and eye closure
The dress is fully lined
The approximate length from the shoulder to the hem is 36"
Silk is the material used
It is highly recommended that this dress be dry cleaned
Overall, the quality of this dress is outstanding and you should get yourself ready to receive a lot of compliments. The price range that you can expect to see on a piece like this is around $128.
This price range is really not too bad at all, especially when you are getting something with the quality such as the Pisarro Nights sequin pattern sheath dress. Check this one out today, if you are looking for a stunner of a dress that is reasonably priced.